State-of-the-art integrated genomics and bioinformatics services
The Genomic Technologies Core Facility incorporates bioinformatics analyses to facilitate a complete service from experimental design through to data analyses.
We provide fast, affordable and reliable services for the most popular, cutting-edge applications of genomic technologies.
With a seamless flow to bioinformatics analyses, we can offer end-to-end support for research projects encompassing initial planning and experimental design, through to sample processing and data analyses.
In addition to The University of Manchester's researchers, we also support external access.
How we work
Workflow and projects
We provide an end-to-end service, from samples to results.
Our workflow
Our operating model for service provision is one of 'sample-in, data-out'. This means users simply submit their nucleic acid samples and the facilities do the rest.
The whole workflow involves various levels of quality control (QC) and processing steps and culminates with bioinformatics analyses.
Some of our platforms are also available for use directly by trained researchers.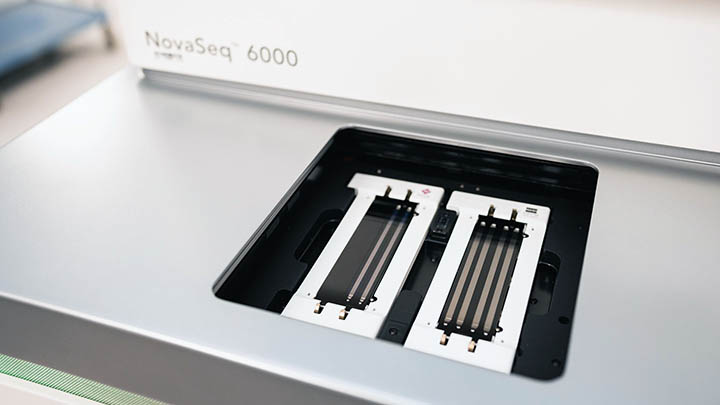 Projects
We work on projects that range from studying basic biological mechanisms such as developmental processes and immune system function, through to understanding disease through uncovering deregulated pathways, disease signatures and heterogeneity at the single cell level.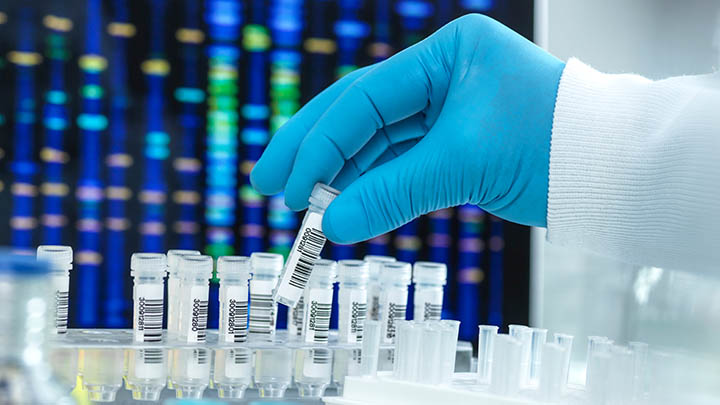 Applications
Experience and techniques
We have extensive experience in a wide range of applications to support researchers from across the Faculty of Biology, Medicine and Health and beyond.
Typical applications include:
Transcriptomics
Transcriptomics and differential expression experiments, for example RNA-seq.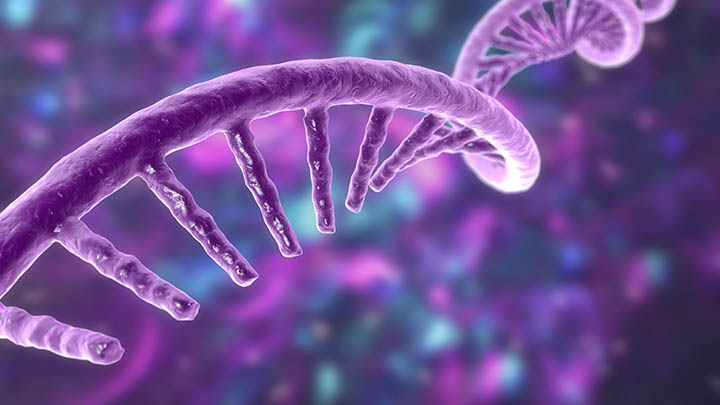 Epigenomic analyses
Epigenomic analyses such as ChiP-seq and ATAC-seq.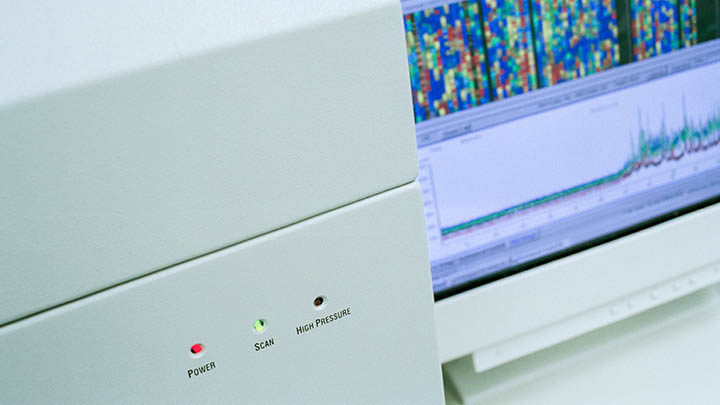 Single-cell studies
Single-cell studies such as scRNA- and scATAC-seq, and spatial transcriptomics.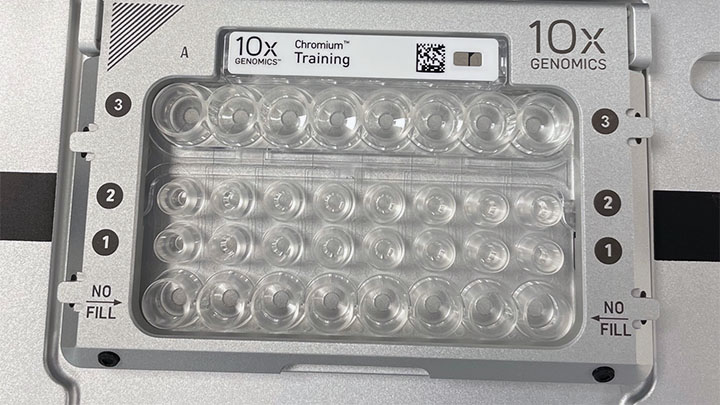 Targeted approaches
More targeted approaches addressing specific biological questions.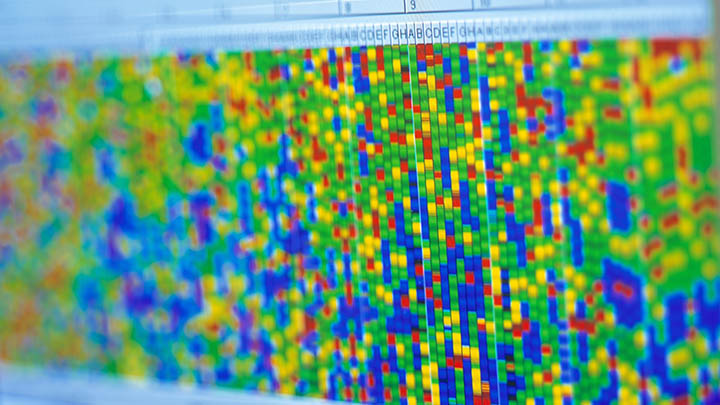 Technologies and equipment
Supported technologies
We invest in an extensive range of technology platforms and equipment to provide the most up-to-date techniques.
The facility occupies purpose-built laboratory space that supports four main technology categories:
Publications and outputs
Supporting high impact publications
The Genomics Technologies core facility has been instrumental in research leading to top-class outputs.
Here is a small selection of key publications we have contributed to.
External access
Working with industry and other academic institutions
Although primarily focused on supporting research at The University of Manchester, we are also able to support work from other academic institutions and industry.
Academic institutions
Our capacity for performing external work is dependent on the availability and current usage levels of the platforms required, and also on the complexity of the work to be performed.
Access to the GTCF services for experienced researchers who can prepare their own 'ready-to-process' samples can be especially straight forward. Our normal turnaround time for both these and our full-service support can be up to six weeks, depending on the required technology.
The NanoString nCounter and Fluidigm BioMarkHD are prime examples of technology platforms where we have the capability and with which we are perfectly placed to service the scientific requirements of researchers in this field
Please contact the Facility Manager for further details:
Dr Andy Hayes
Email: andy.hayes@manchester.ac.uk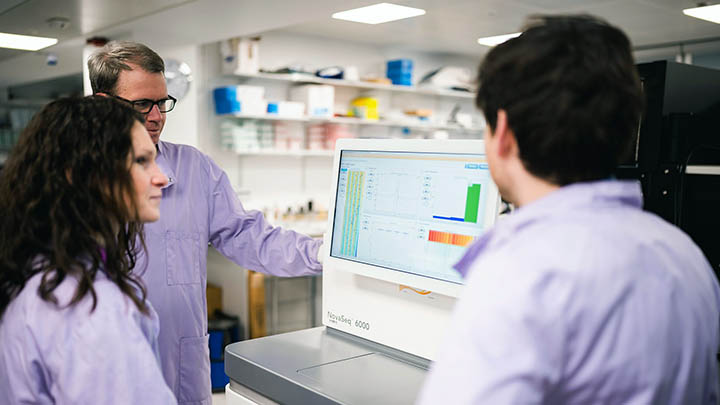 Industry
We have worked for a number of multinational companies, both on an individual basis and as part of packages of work involving multiple facilities. Work may be on a collaborative basis or purely as a service provision.
All work is fully documented and contractual, and non-disclosure compliance is assured.
If you are interested in accessing the facility please contact our Business Development Manager for further details:
Dr Joanne Flannelly
Email: joanne.flannelly@manchester.ac.uk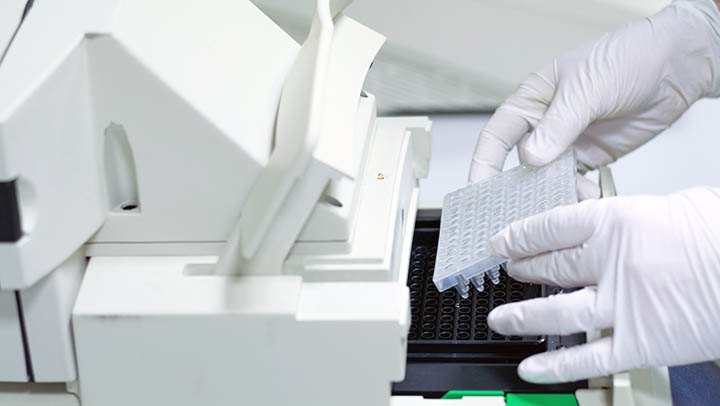 Contact us
Find out more
Get in touch for further information or to inquire about using our facility.
Dr Andy Hayes, Senior Experimental Officer and Facility Manager
Email: andy.hayes@manchester.ac.uk
Tel (office): +44 (0)161 275 1589
Tel (lab): +44 (0)161 275 1551
Genomic Technologies Core Facility
Faculty of Biology, Medicine and Health
D.1528 Michael Smith Building
The University of Manchester
M13 9PT
Maps and travel
We are based in the AV Hill Building (Building 75 on the University campus map).
The facility is housed in a purpose-built laboratory in room G.006.
Technology platforms
Technology platforms
We have a pioneering environment and facilities for research, innovation and technology development.
Technology platforms main page