Choose Dentistry
Dentistry at Manchester
Research excellence and close NHS links make Manchester a great place to start or progress your dentistry career.
Train to be a dentist or dental hygienist at one of the largest dental schools in the UK.
We are also the highest-ranked dental school in the north of England (QS World Rankings 2022).
Get clinical experience from Year 1, work with the community, and develop the skills you need for a successful career in dentistry.
Outreach
Helping the community
Take the skills you learn in the classroom and practice them in local community outreach clinics – helping those most in need.
Manchester is a university with social responsibility at its heart. We were the first dental school in the UK to incorporate clinical outreach teaching into our curriculum, and it's still a big part of how we teach today.
Making a difference through dentistry
Dr Raj Ariyaratnam uses his experiences to train Sri Lanka's dentists and address dental health inequalities closer to home.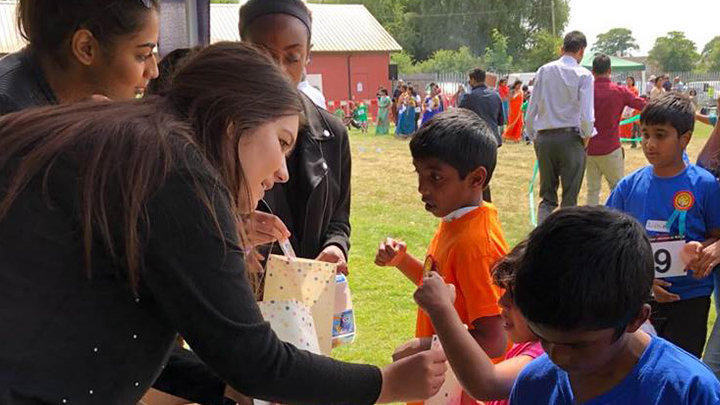 How you learn
A range of methods
We combine the study of dental sciences with extensive clinical experience from early in Year 1.
You'll learn in small groups and follow an enquiry‑based learning programme, supported by peer mentors.
Once you've mastered basic competencies in our facilities, you'll quickly move on to treating patients in the dental hospital.
Intercalation
Enhance your BDS degree by taking a year to study another subject for one year between Years 2 and 3.
Choose from BSc courses in a range of relevant bioscience and healthcare subjects, and explore your research interests.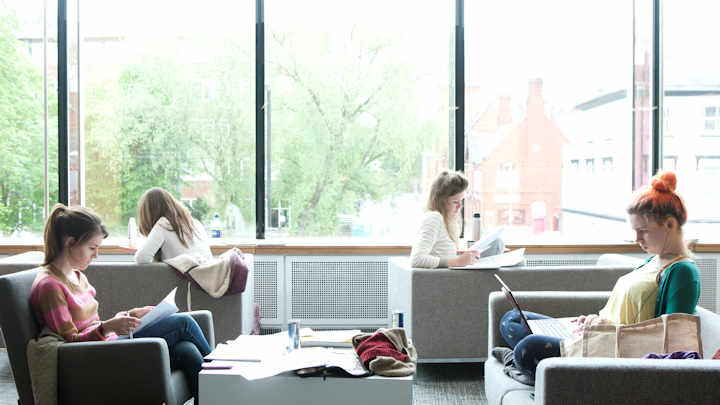 Research strengths
We undertake world-leading dentistry research that brings benefit where it's needed most.
Our research has helped to influenced government policy on dental screening in schools, so children who need dental services most can access them. We have also helped change global practice to reduce unnecessary prescriptions for some antibiotics used in dental treatment.
From our students
Making a difference with dental care for homeless people
Murrium discusses volunteering to provide dental care packs to Manchester's homeless population.
Our facilities
Take a tour of our facilities
Final year Dentistry student Edward gives a tour of the University's dentistry facilities, where you'll develop your dentistry knowledge while gaining practical experience in a range of environments.
Courses
Dentistry degrees
There are options available to you if you want to study a dental course at Manchester.
Making an application
Apply for dentistry
If you have any questions, email us at ug.dentistry@manchester.ac.uk.
If you're ready to apply to a dentistry degree at Manchester, here's what you need to know.
Contact us
Have any questions? Get in touch.
In the Biosciences section
In the Dentistry section
More information in this section for you to explore:
Undergraduate information
There's more to discover about becoming an undergraduate on our Faculty and main University websites. Here are some links to get you started.