Access, training and support for imaging systems
The Bioimaging Core Facility provides access, training and support for state-of-the-art AFM, widefield, confocal and high-content live cell imaging.
We provide access to a wide range of modern light microscope systems from Atomic Force Microscopy (AFM) through to in vivo multi-photon confocals.
This means we have a microscope for almost every imaging application and are happy to discuss your requirements and arrange training/access on the most appropriate systems.
In addition to The University of Manchester's researchers, we also support external access.
How we work
Supporting your imaging project
We give support throughout your imaging project from experiment design through to image acquisition, processing and data analysis.
Microscopy projects
We encourage new users to discuss their microscopy projects with us before initiating work.
This allows us to advise on experiment design, sample preparation and to discuss the various imaging options.
Once we have agreed on the best system/s to use we provide full and ongoing user training. This ensures that all our users can use the systems independently and to their full potential.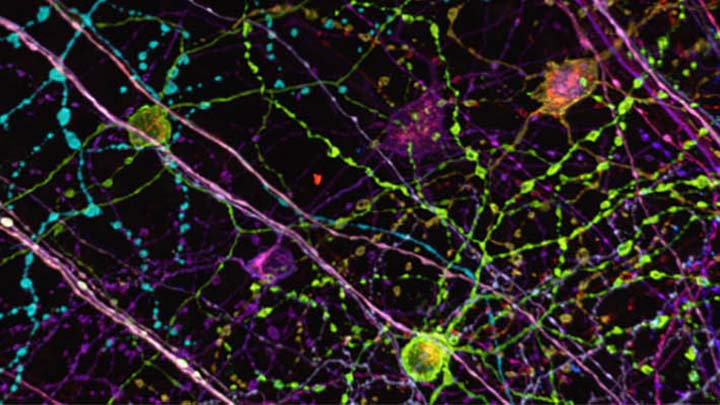 Slidescanning service
We also offer a slidescanning service where the slides are automatically and fully digitised in either colour brightfield or up to four fluorescent channels.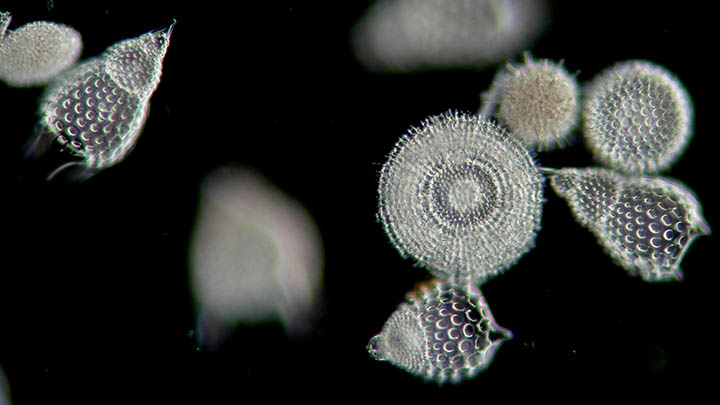 Applications
How we can help
We have a wide range of microscope systems that offer advanced imaging capabilities.
If you have an imaging project, even if it's new and novel, then it is likely that we have at least one microscope that can meet your requirements. If it isn't available, we'll work with you to make it available.
Typical experiments include:
Live cell imaging
Live cell imaging of cells over 1 to 72 hours using widefield, spinning disc or point scanning confocals to allow tracking and protein expression studies.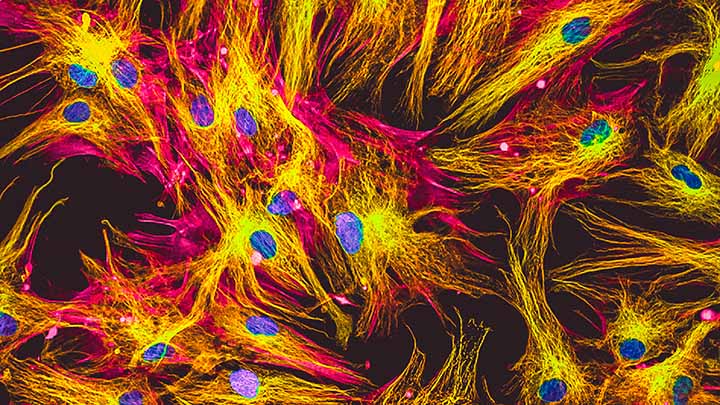 Fixed cells and tissue
Colocalisation and expression patterns of fixed cells and tissue.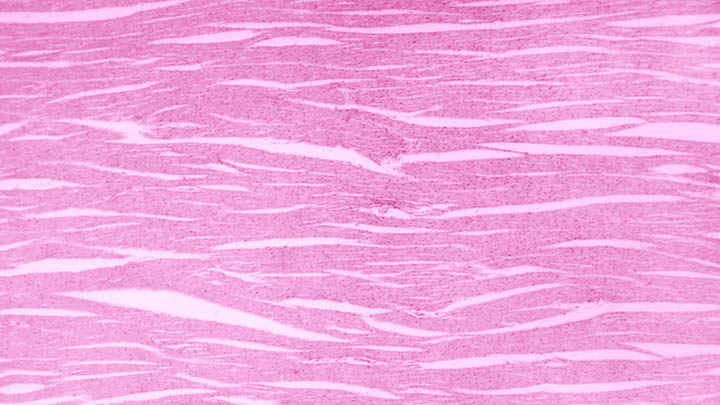 Protein-protein
Protein-protein interactions investigated using FCS, FLIM and super resolution microscopy.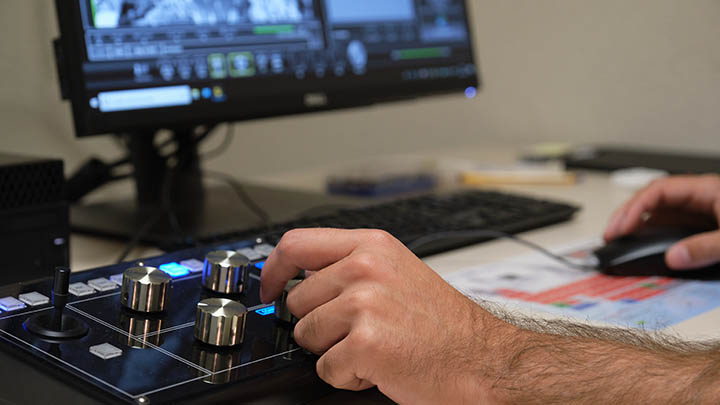 Protein dynamics
Protein dynamics studied using photokinetic events such as FRAP, FLIP and photoactivation.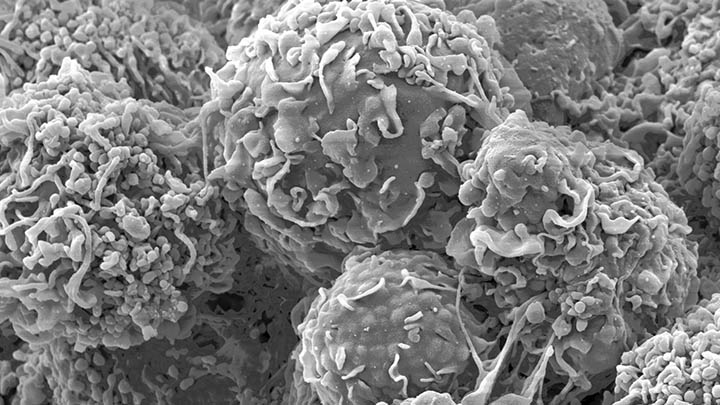 Structural characterisation and mechanical sensing
Structural characterisation and mechanical sensing using biosensors (FLIPPER and FRET/FLIM).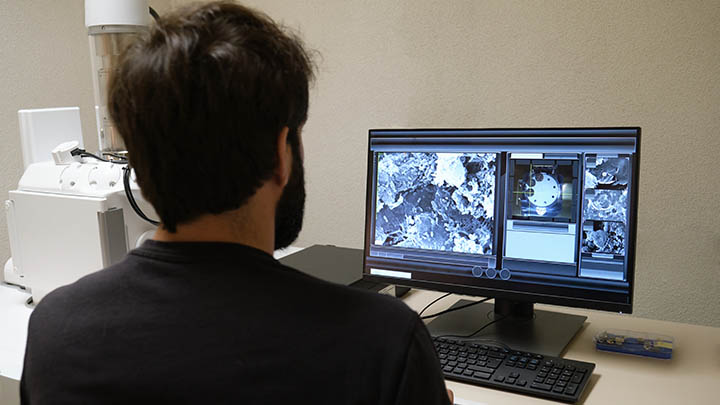 Ultra-structural properties
Ultra-structural properties of cell and tissue using Atomic Force Microscopy (AFM).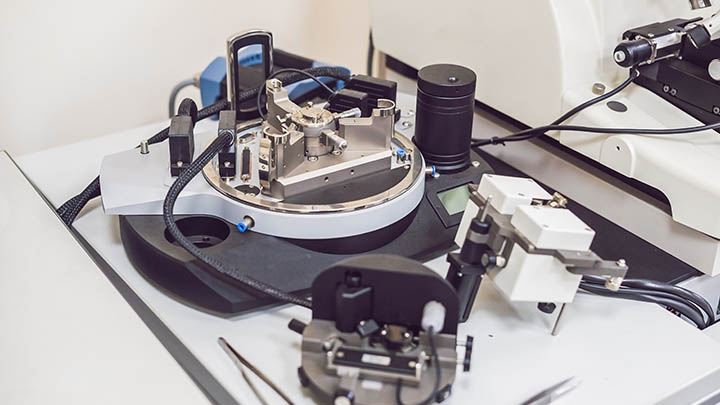 Technologies and equipment
What we offer
Cutting-edge imaging projects require access to the latest imaging equipment.
Constant investment in the Bioimaging Core Facility ensure that our equipment remains cutting-edge and allows our users access to the latest imaging techniques and technologies.
The facility is spread over three purpose-built suites in the Michael Smith and Stopford Buildings. We have five full-time members of staff who provide full training and support on a wide range of imaging techniques.
Publications and outputs
Supporting high-impact publications
We are an essential resource that contributes to numerous high impact publications every year.
Here are some of the recent highlights.
External access
Working with industry and other academic institutions
Although primarily focused on supporting research at The University of Manchester, we are also able to support work from other academic institutions and industry.
Please contact our Business Development Manager for further details if you are interested in accessing the facility
Dr Joanne Flannelly
Email: joanne.flannelly@manchester.ac.uk
Academic institutions
We are happy to provide access to all our microscope systems and slidescanning service to users from any academic institution.
We will provide these users with the same level of training and support as we would for our internal users.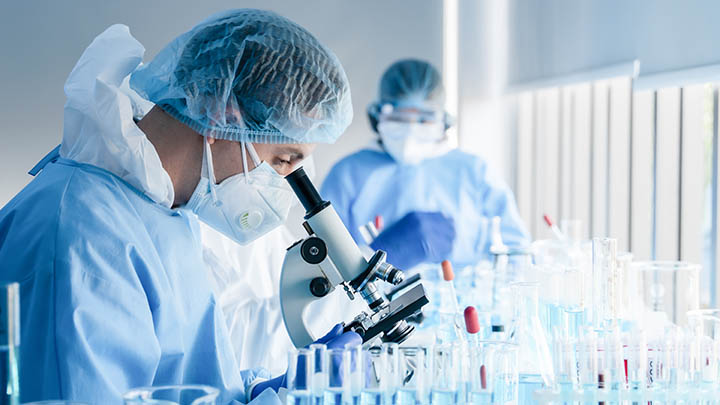 Industry
We have worked for a number of multinational companies, both on an individual basis and as part of packages of work involving multiple facilities.
Work may be on a collaborative basis or purely as a service provision.
All work is fully documented and contractual, and non-disclosure compliance is assured.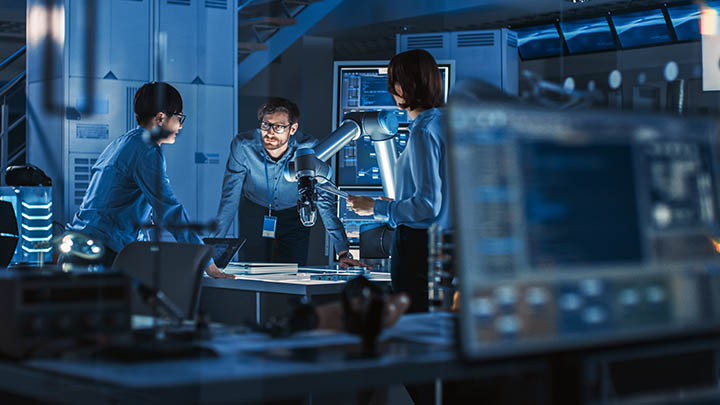 Contact us
Find out more
Get in touch for further information or to inquire about using our facility.
Dr Peter March, Principal Technologist
Email: peter.march@manchester.ac.uk
Telephone: +44 (0)161 275 1571
Bioimaging Core Facility
The Michael Smith Building
The University of Manchester
Oxford Road
Manchester
M13 9PT
Maps and travel
We are based in the AV Hill Building (Building 71 on the University campus map).
Technology platforms
Technology platforms
We have a pioneering environment and facilities for research, innovation and technology development.
Technology platforms main page