Biology, medicine and health
Combining community involvement, study and practical experience.
With service learning, students go out into communities to undertake practical work and contribute to their overall learning outcomes while providing an important service to local people, benefiting both equally.
This helps strengthen the bond between the University and communities, and combines two of our core goals at The University of Manchester – teaching excellence and social responsibility.
Find out more about service learning and how students, staff and communities can get involved below.
What is service learning?
Working together to enhance learning and service delivery.
Service learning is when students work in collaboration with community groups, organisations and schools to expand their skills and knowledge as part of their learning outcomes while providing necessary and relevant services to local people. Both sides therefore benefit from the interaction.
It is an experiential teaching and learning approach where students help address genuine community needs through active community and civic engagement. This means that students and the communities are expected to work together and benefit equally.
Service learning is also known as community engaged learning (CEL). It combines community involvement, academic study and practical experience in a constructive way.
Who we currently work with
Our service learning activities involve collaboration with a variety of organisations.
These include:
Healthcare providers such as GP practices and pharmacies
Schools
Charities
Ethnic minority community groups and organisations
Community interest companies (CICs)
If your community organisation is interested in working with Manchester students on a service learning project, see the information for communities page or get in touch.
Service learning examples
A range of projects in communities.
In the Faculty of Biology, Medicine and Health, service learning takes place across a range of courses in each of our three Schools.

These include medicine, nursing, dentistry, pharmacy and biosciences. You can see examples of our service learning projects below.
If you are involved in a service learning project that you would like to be featured here, please get in touch.
Dentists in Primary Schools (DiPS)
Award-winning student Yasmin Egonu made it possible for dental students to run oral health sessions in local primary schools.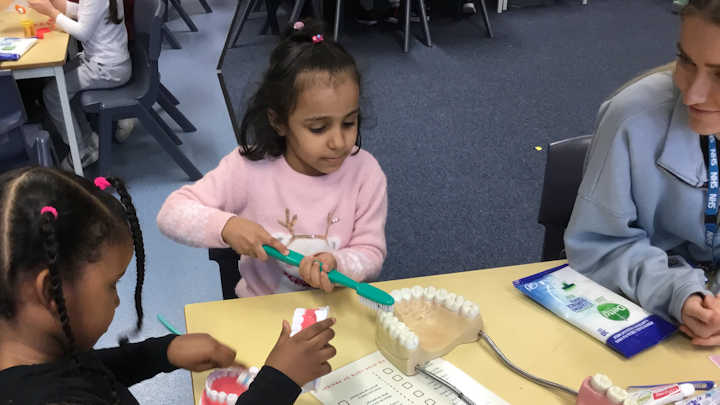 Manchester First Language Community Project
Dentistry students such as Sophie Pathmanathan have been helping increase dental care access for people unable to speak English.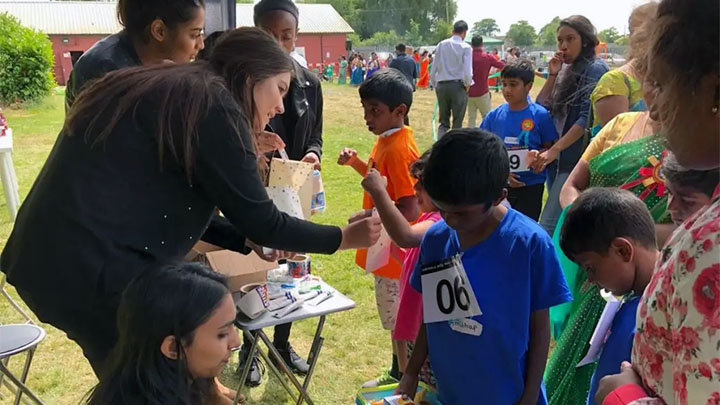 News and events
Stay up to date with our service learning activities.
Latest updates
You can read about the latest developments in service learning at Manchester on our blog.
Upcoming meetings and events
Drop-in sessions
We hold regular drop-in sessions for students and community members interested in service learning. Get in touch to find out more.
National conference
We are hosting a national conference on service learning on 15 November 2023 at MANDEC in Manchester. It is open to all.
More information will be posted here when available.