Why study Biosciences?
Discover the fascinating world of biological and biomedical sciences
Our degrees give you flexibility to explore your interests.
Learn from experts in the field and open the door to a world of opportunities.
The size and scale of the bioscience community at Manchester means there are always opportunities for you to cross into related areas and find your niche. With so many options, Manchester will have the right course for you!
Explore your interests
Your course, your way
Whether you already know what subject you want to study or you want time to discover your passion, we have a course for you.
Our universal biosciences first year makes it easy to switch between most of our 70+ undergraduate course options before you start the second year.
Whatever area of biosciences you study, you'll develop your skills as a scientist in modern lab facilities at the heart of our Oxford Road campus.
From biology to neuroscience
Preeyah started off on a broad biological sciences degree, but realised that her interests lay in neuroscience.
Study options
From our students
Careers
What will you do with a degree in biosciences?
A degree in biosciences can help you develop skills you can use in a wide range of careers. What will you choose to specialise in?
Meet some of our graduates doing amazing things with their bioscience degrees...
Past students' career choices
Peter Fison, documentary producer
Peter's Zoology degree has helped him translate science into wildlife stories for big documentary makers like the BBC.
Ed Wright, zoologist
Ed has observed all kinds of animals in different locations thanks to his degree with a modern language.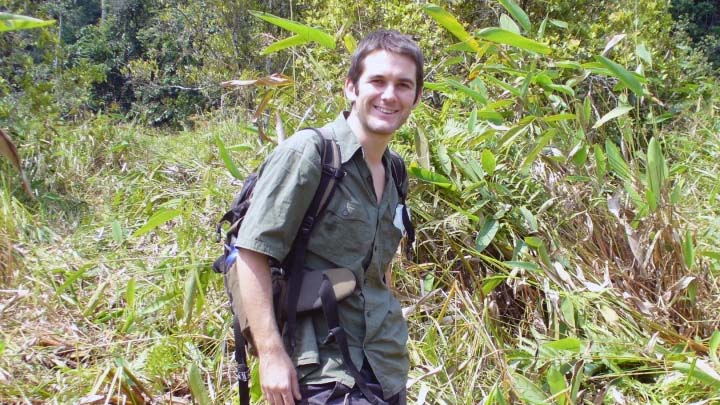 Courses
Biosciences degrees
Biosciences gives you a range of three year courses to choose from, with a variety of four year study options available too.
Making an application
Apply for biosciences
If you have any questions, email us at ug.biosciences@manchester.ac.uk.
If you're ready to apply to a bioscience degree at Manchester, here's what you need to know.
Contact us
Have any questions? Get in touch.