Why study Pharmacy?
Embrace your passion for chemistry
Learn how to help people with a pharmacy degree from Manchester, whether you want to treat patients, work in industry or make life-changing scientific discoveries.
Study pharmacy at Manchester and you'll get hands-on experience of community, NHS and industry pharmacy, so you can choose where you want to specialise in your career. With pharmacists increasingly at the heart of delivering health services, demand for your skills will be high.
Careers
Preparing you for a rewarding career
There aren't many science jobs where you get to work closely with people and have an immediate impact on the lives of others.
Our MPharm degrees are accredited by the General Pharmaceutical Council (GPhC). Upon successful completion of the course, you'll need to undertake a Foundation Training year, take the GPhC's common registration assessment, and meet fitness to practise requirements before becoming a fully-fledged pharmacist.
Why choose Manchester?
Supportive learning experience
The course is broken down into four main themes: the medicine, the pharmacist, the patient and the public.
You'll learn from experienced staff in lectures, tutorials, through online learning and in the lab. You're also able to access peer-assisted study sessions in your first two years to support your learning.
Early placement experience
Get hands-on clinical experience with practical placements in hospitals, the community and industrial settings from Year 1.
Thanks to our excellent NHS links, we're one of the only UK universities where you will spend time in pharmacy departments and on wards in one of three local NHS Trusts in every year of your course.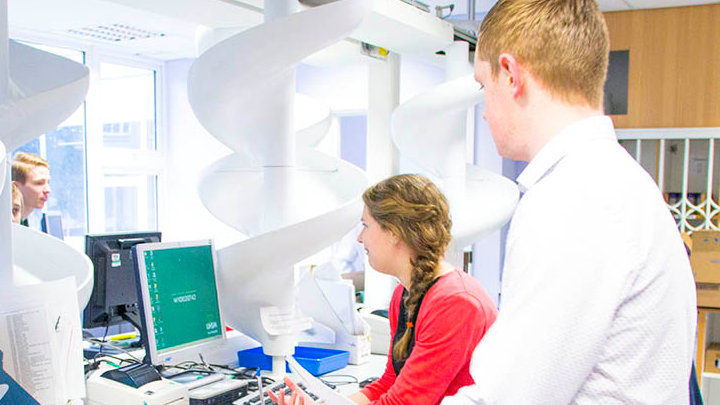 Research strengths
Our research has led to free treatment for patients with minor ailments, fewer animals being used in drug research, reduced prescribing errors, and new techniques to target radiotherapy-resistant tumour cells.
You'll learn from leading academics working in pharmacy research, who will support and guide to develop your own research interests.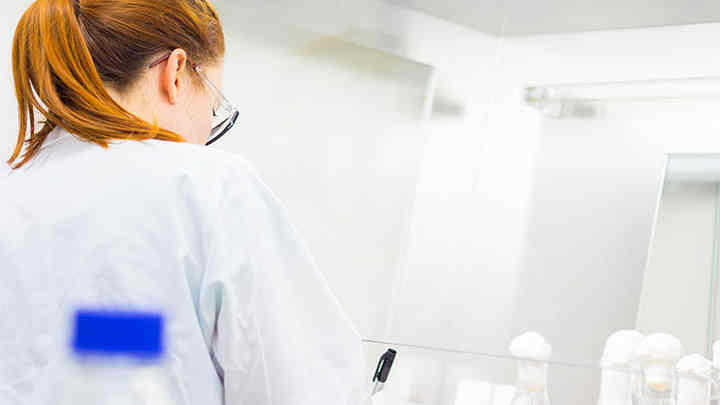 Industry links
Our students engage with industry scientists through industrial visit days to AstraZeneca (Macclesfield) in Year 3, and guest lectures from industrial pharmacists.
High-achieving students have benefited from research project supervision and mentorship by AstraZeneca staff, with a number going on to secure careers in the pharmaceutical industry.
Meet our students
Meet our students
Pharmacy is a social and supportive course where you'll really get to know and work alongside your coursemates, learning to develop teamwork and communication skills. Here's what some of our current students have to say.
Exploring my interests in pharmacy research
Third-year student Megan talks about spending a summer in the pharmacy research labs at Manchester.
Working as a foundation trainee pharmacist
MPharm graduate Jessica talks about her time at Manchester and life as a foundation trainee (previously pre-registration) pharmacist.
Opening up career paths within pharmacy
MPharm graduates Zahra and Balvinder talk about their respective roles within clinical trials and intellectual property.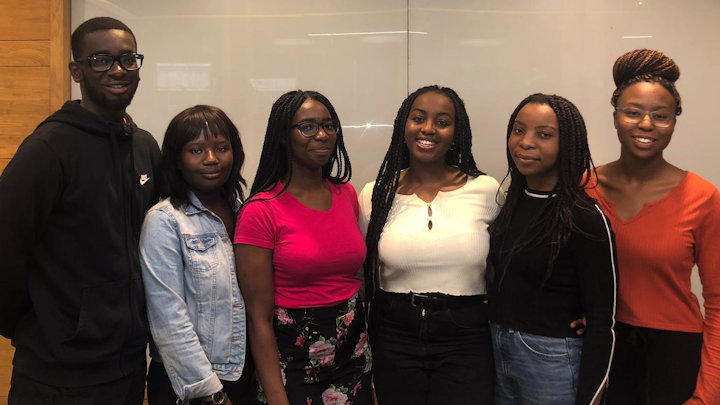 Making an application
Apply for a postgraduate course
Contact us
Have any questions? Get in touch.