A pathway into research training
About the programme
Our Integrated PhD programme combines a one-year master's course with a three-year PhD research programme.
You can choose from over 90 master's courses across nine subject areas.
Benefits of our master's courses
Our taught master's courses in biological, medical and health sciences are strengthened by our highly rated research and significant links with the NHS and industry.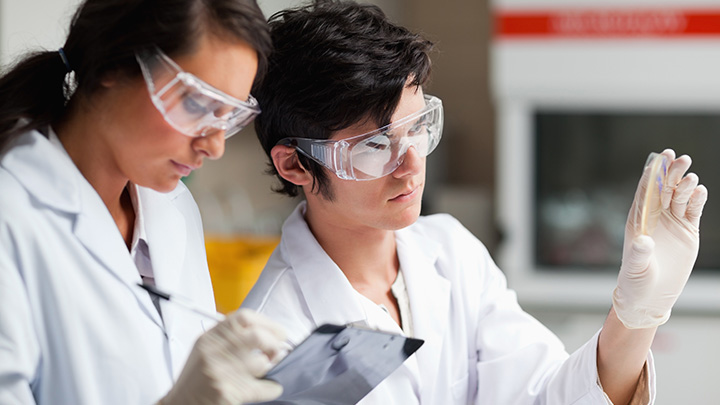 Research project
Your master's includes a research project, and will enhance your knowledge and skills before beginning specialist research in your chosen field.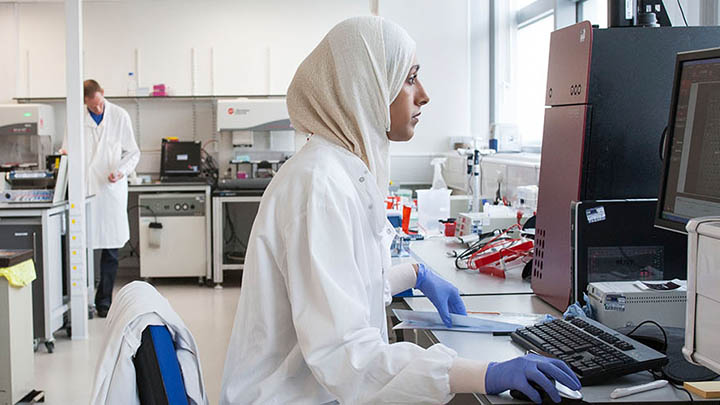 How long does it take?
You can study the Integrated PhD either full-time (4 years) or part-time (up to 8 years).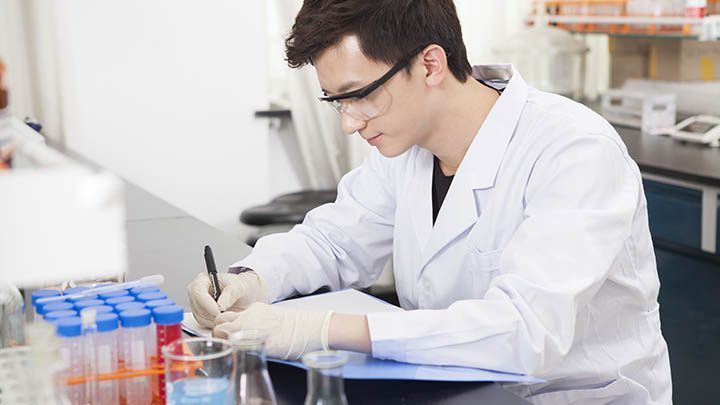 Our reputation
The University of Manchester is ranked 27th worldwide (QS Global World Rankings 2022) and is #1 for social and environmental impact (Times Higher Education). We have been the University of the Year for Graduate Employment (The Times and Sunday Times Good University Guide 2020).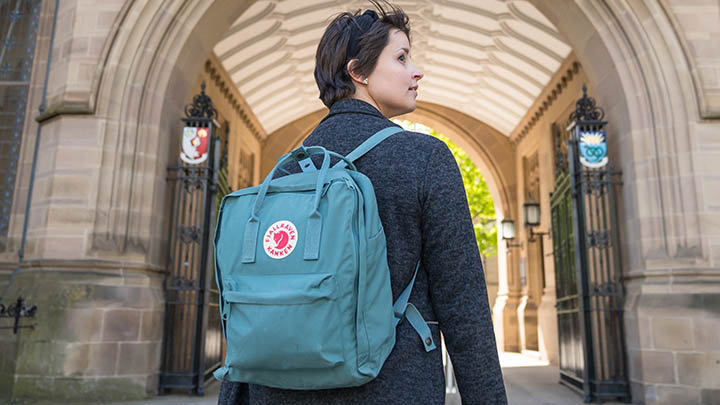 An international community
Join over 7,000 of our international postgraduate students for a unique and exceptional learning experience.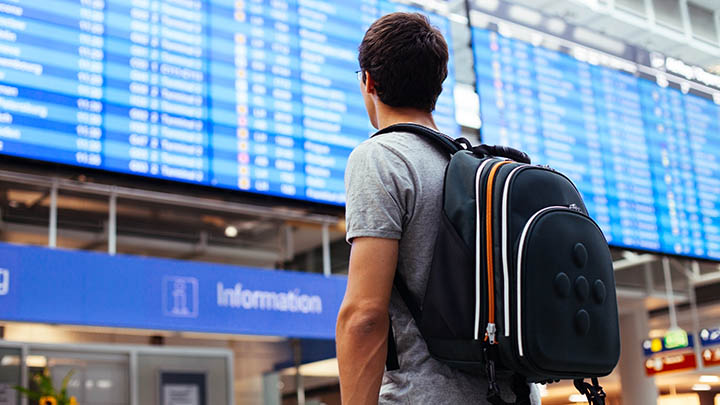 How it works
Your training pathway
Our Integrated PhD gives you the opportunity to study for an MSc that will prepare you for a related PhD project.
You'll spend the first part of the programme studying on your chosen master's course in biology, medicine and health before moving into one of our PhD programmes, working on research in the same area as your MSc.
Your PhD will be undertaken at Manchester under the supervision of researchers working on a variety of exciting projects. You'll draw on the skills and knowledge you learned at MSc level to contribute to crucial research.
Example pathway: from MSc Precision Medicine to PhD research in omics
Integrated PhD students undertaking our MSc in Precision Medicine would be well-equipped to undertake the 'Predicting response to IL6 inhibition in patients with rheumatoid arthritis' PhD project.
You would be able to apply your master's learning in the principles of stratified medicine to address an important clinical question: whether we can use omics to better target the right drugs to the right patients.
Your MSc-level training in omics technologies, such as genomics and transcriptomics, would be directly applicable to this PhD project.
Making an application
Apply for the Integrated PhD
If you wish to be considered for the Integrated PhD programme and meet our eligibility criteria, you must complete an online application.
Application process for the Integrated PhD
Information on making an application can be found on the how to apply page.
You must make one separate application for this programme (select FBMH Integrated 1+3 Programme on the online application form). If you select the incorrect programme, your application cannot be considered.
Before applying, you should identify a supervisor for your PhD project. You can look at available projects on our database. Using the Research Explorer can also help identify potential supervisors and research areas.
We recommend you make direct contact with potential supervisors to discuss your application before applying, indicating you are interested in the Integrated PhD programme. Supervisors may also be able to suggest a relevant master's course to compliment your research interests.
You should review the master's courses on offer and ensure you meet the entry requirements before making an application for the Integrated PhD. Please note that some postgraduate taught courses are not included in the Integrated PhD. Please get in touch to see if the master's course you are interested in is included in this PhD programme.
On the online application form, you will need to include the name of your preferred supervisor/provisional project title. If you are unable to identify a supervisor, please contact the Admissions team for advice by emailing fbmh.doctoralacademy.admissions@manchester.ac.uk.
Your supporting statement should be a maximum of 1,000 words summarising your motivation for the Integrated PhD, outlining any research experience and your career ambitions. You should also indicate which of our master's courses you would like to be considered for.
Other application information
Applicants must have obtained, or be about to obtain, a First or Upper Second UK honours degree or the equivalent qualification gained outside the UK in a related subject area.
A Lower Second honours degree may be considered if applicants also hold a master's degree with a Merit classification, or the equivalent qualifications gained outside the UK.
Please refer to the individual MSc or MRes course page for detailed entry requirements.
As part of the selection process for the programme, you will be required to attend a short interview.
Contact us
Have any questions? Get in touch.
Applications
For queries regarding the application process, the projects on offer or your eligibility, please contact the Doctoral Academy.
Email: fbmh.doctoralacademy.admissions@manchester.ac.uk
Tel: +44 (0)161 275 5608
Projects
You may wish to contact supervisors directly about projects. You can find the name of the supervisor on each project, and their contact details in the University's online directory
University of Manchester intercalation queries should be sent to Professor Sue Atley and the intercalation team.