7 million people in the UK live with cardiovascular disease every day. Our research seeks to understand the genetic, molecular, cellular and physiological mechanisms that underpin cardiovascular health and disease by using a multitude of technologies, approaches and cross-cutting disciplines.
Manchester is an ideal place to conduct cardiovascular research, with a population of 3.5 million people in the catchment area of the city's major cardiac centre Manchester University Foundation Trust.
Our long-standing reputation for excellence in cardiovascular basic discovery science and excellent clinical links mean we can develop opportunities for translation of this research.
Our major areas of research focus on:
To establish the relevance of our basic science discoveries in human cardiovascular disease we link our physiological excellence to our expertise in human genetics, -omics technologies, and bioinformatics.
Using our in vivo expertise we functionally characterise loci identified in human genomic studies to discover their physiological impact and potential targetability in the treatment of cardiovascular disease.
Our concept is to be able to investigate from the single cell through to clinical studies, thereby allowing the rapid development of new discoveries into novel therapies to improve cardiac conditions which have enormous morbidity and mortality.

World-leading research
Our basic scientists and clinicians are developing an understanding of the cellular and molecular processes underlying cardiovascular disease in order to improve clinical treatments and patient care.
Our scale and success can be seen in:
Current major personal awards and funding from the British Heart Foundation (BHF) for two Chairs, and a Senior and Intermediate Basic Research Fellow. Our clinicians also hold prestigious personal awards from the BHF and NIHR.
Highly successful and prestigious BHF 4-year PhD programme which has run since 2009 (award renewed in 2013 and 2017), providing training to six students per year. The BHF has committed an additional £2.5 million to our 4-year PhD programme led by Dr Elly Cartwright. The PhD programme has produced 16 doctorates with another 20 students currently studying. The funding will enable another 24 students to study for a PhD.
Flourishing NIHR Academic Clinical Fellowship and Academic Clinical Lectureship programmes (renewed in 2013 and 2017).
1,432 papers published since 2012, 29% of those in top 10% Scopus Sources, with 16,214 citations.
£31m
Active research funding from major UK, EU and charity funding agencies
£14m
Active funding from the British Heart Foundation
46
Major awards over £500k
Major research activities
Featured projects
See a selection of current research projects, which aim to make a positive impact on health and disease both nationally and globally.
A north-south partnership in congenital heart disease
There is a dearth of research into the causes, prevalence, and outcomes of congenital heart disease in Africa. Working with our colleagues in the University of Cape Town, and supported by the Global Challenge Research Fund, we are conducting the first prospective densely phenotyped cohort study of congenital heart disease on the African continent.
The OUTREACH study: biomarkers for urine
Supported by a clinical study grant from the British Heart Foundation, Professor Maciej Tomaszewski and colleagues are conducting a multicentre randomised clinical trial designed to evaluate whether high-performance liquid chromatography-tandem mass spectrometry (HPLC-MS/MS)-based urine analysis may be a cost effective intervention to improve blood pressure control in hypertensive patients.
Finding a potential target for the treatment for heart failure
With funding from the British Heart Foundation, Professor Joy Wang and colleagues are investigating how the enzyme prolylcarboxypeptidase (PRCP) acts as a negative regulator of cardiac hypertrophy and heart failure in order to determine whether it is a suitable target for the management of heart failure.
Featured researchers
Professor Maciej Tomaszewski
Chair of Cardiovascular Medicine and Consultant Physician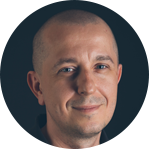 Maciej's research interests focus primarily on genetics and genomics of cardiovascular disorders with a particular emphasis on hypertension and its renal complications. He is also interested in sexual dimorphism in cardiovascular risk (why men develop and die of cardiovascular disorders more frequently than age-matched women).
Dr Sophie Saxton
Post-doctoral research associate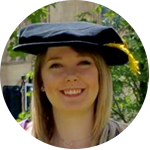 Sophie is a recent graduate of the BHF 4-year PhD programme. Her work is central to our understanding of how sympathetic innervation of adipose tissue regulates vascular function in health and obesity.
Dr Chris Miller
NIHR Clinician Scientist and Honorary Consultant Cardiologist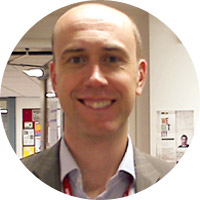 Chris is developing novel imaging biomarkers of myocardial injury and adaptation. In his latest work he is using these biomarkers to understand the pathophysiology of heart failure, improve risk stratification and evaluate novel personalised mechanistic interventions.
Dr Gina Galli
Lecturer in Cardiovascular Sciences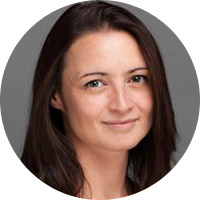 Gina aims to identify cellular mechanisms that can be targeted for therapeutic strategies to mitigate oxygen-related diseases of the human heart. In addition to studying cardiac function in hypoxia-sensitive mammals, Gina uses a comparative approach by considering species which have naturally evolved hypoxia tolerance.
62
Principal investigators and research fellows
2
British Heart Foundation Chairs
84
Postgraduate research students
Training future scientists and doctors
We are committed to providing the highest quality teaching and research training for postgraduate and undergraduate students and to developing the next generation of clinical and basic science cardiovascular academics.
More than 80 PhD students contribute to our vibrant and successful postgraduate community. Our PIs are involved in the prestigious
Fellowships
Our Academic Clinical Fellowship programme has been running since 2006. It allows fellows to combine clinical training in cardiology with gathering data to allow them to seek either a PhD or a Clinical Fellowship. Conversion to externally funded Fellowships is above 85%. The first appointees to our programme have now achieved honorary consultant status and senior lectureships.
We provide access to both bioscientific and clinical research programmes including cardiovascular magnetic resonance imaging. A wide variety of programmes are available and our academic mentor, Tony Heagerty, is happy to introduce fellows to our PIs.
62
Doctorates awarded in last 5 years
68
Masters of Research awarded in last 5 years
13
External Clinical Fellowships awarded in last 5 years