This four-week summer school gives you the opportunity to work alongside some of our world-leading academic and research staff with interests in population health, health services management and primary care.
The purpose of this summer school is to provide you with an in-depth introduction to epidemiology and public health.
You will be taught in small groups by experts in the fields of evidence synthesis, biostatistics, health economics and health inequalities. You will be supported to work together with your peers on group tasks to develop your epidemiology skills. You will also be given the opportunity to improve your presentation skills in an academic setting.
In addition to the academic programme, there will be plenty of opportunities for social activities. These will include a welcome reception and a farewell celebration (involving Manchester academics and students).
Programme details
The programme for the Epidemiology International Summer School is designed to allow you to get the most out of your four week stay in Manchester.
It is structured to provide you with an opportunity to learn about a wide range of topics from our teaching staff. A typical week will include lectures, practical sessions, independent research and group work.
You will demonstrate your learning through working in groups on the following topics and produce a joint project together that will test the application of your learning in the real world. You will also present your project to the group and the academic staff.
Staff
Professor Arpana Verma
Professor of Public Health and Epidemiology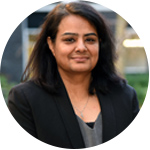 Professor Verma is the head of the Division of Population Health, Health Services Research and Primary Care.
Dr Hui Guo
Lecturer in Biostatistics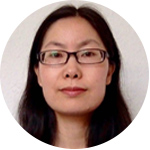 Dr Guo became a Lecturer at the University of Manchester in 2014. Her current research includes statistical causal inference in genetics and prediction analysis in longitudinal studies.
Contact
For more information about booking your place on the Epidemiology International Summer School please email health@manchester.ac.uk.