News
There's always something new to read about the Faculty, whether it's a new discovery by one of our academics, an award won by one of our students, or an upcoming event.
Most press releases will specify media contacts, but if in doubt, please get in touch with our Media Relations Officer, Michael Addelman, at michael.addelman@manchester.ac.uk or on +44 (0)161 275 2111.
Latest news
Placebo effect 'could treat pain'
(9 July 2020)

Placebo pain-relief is reproducible in patients with chronic pain compared to healthy volunteers according to a unique University of Manchester study.
COVID continues to hit North hard as analysis indicates lockdown varied in its effectiveness across the country
(3 July 2020)

New analysis by northern universities - including The University of Manchester - shows a larger increase in COVID-19 deaths, and deaths from all causes, in the north of England compared to the south and indicates the efficacy of lockdown has differed across the UK.
Multimillion pound scheme could make early diagnosis of liver disease a reality
(3 July 2020)

A new consortium, led by The University of Manchester (UoM) and Manchester University NHS Foundation Trust (MFT), has been awarded £4.5 Million to help patients with liver disease receive earlier, more accurate, and potentially life-saving diagnoses.
Cold War antiseptic has potential in fight against drug-resistant germs and viruses
(3 July 2020)

A little-known non-toxic antiseptic developed in the Soviet Union during the Cold War has enormous potential to beat common infections, say University of Manchester scientists.
Hearing loss: early signs of damage in young adults who regularly attend loud clubs and concerts
(2 July 2020)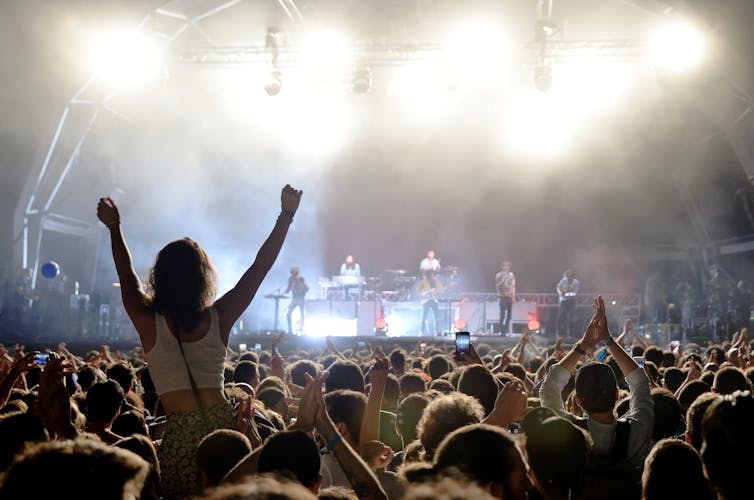 Christian Bertrand/ Shutterstock
Going to concerts or clubs is a popular pastime for many young people, but they're also potential causes of noise-induced hearing loss. In fact, more than a billion young people worldwide are at risk of noise-induced hearing loss – though it can be prevented.
While the link between noise exposure and hearing loss is well known, it's possible that the extent of hearing damage from noise exposure has been underestimated. This is because very subtle hearing damage can occur which is not detectable by pure-tone audiometry – the most commonly used hearing test by audiologists. This test measures our ability to detect very quiet sounds in a quiet environment.
At the Manchester Centre for Audiology and Deafness, we are trying to get a better understanding of the effects of noise exposure on hearing. In particular, we have been focusing on musicians' hearing, as they're at higher risk of hearing damage due to exposure to loud sounds on a daily basis.
In a recent study, we completed a detailed assessment of 123 young adults' hearing health, starting with the external part of the ear, all the way through to the nerves that send sound signals to the brain. Our participant sample included musicians and non-musicians, aged 18-27. All participants provided a detailed account of the amount of noise exposure they'd experienced during their life, such as how often they attended clubs and concerts, and how loud they thought it was in these settings.
The permissible noise exposure limit in the UK is an average of 85 decibels based on an eight-hour working day. An example of sounds that are around 85 decibels include heavy traffic, a window air conditioner, or a lawn mower. The length of safe noise exposure is reduced by half for every three decibels increase.
To put this into perspective, most amplified concerts exceed 100 decibels – meaning we shouldn't be exposed to this level of noise for more than 15 minutes in an eight-hour period without proper hearing protection. However, unlike work-related noise, there is no specific legislation setting noise limits for audience members.
Our study showed that all participants had clinically normal hearing as measured by pure-tone audiometry. But those with the highest levels of noise exposure had poorer functioning of the minute hair cells in the inner-ear which are integral to hearing. We also found that people with higher levels of noise exposure had poorer conduction of sound signals from the hearing nerve towards the brain, which could negatively affect how the brain processes sounds.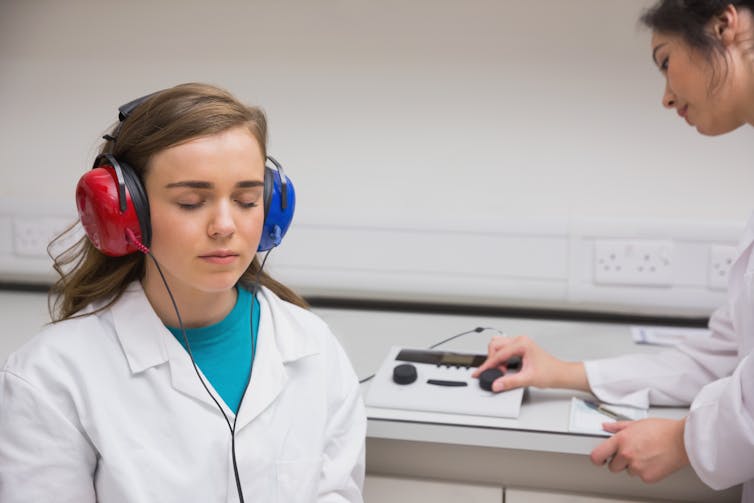 There were no differences between musicians and non-musicians. ESB Professional/ Shutterstock
A surprising finding was that we didn't see any differences in the amount of noise exposure between musicians and non-musicians. This was because both participant groups had relatively high levels of recreational noise exposure, such as regularly attending nightclubs and concerts. Work-related activities, such as music rehearsals and performances for musicians, only contributed to a small fraction of total noise exposure.
Preventing damage
Although these early signs of hearing damage didn't appear to affect the participants' listening abilities, that doesn't mean this damage isn't a problem. It's possible that the effects of noise damage become worse later in life, or may accumulate with regular exposure to loud noise. Hearing damage can manifest in a number of ways, such as tinnitus - a ringing or buzzing sound in the ears - or being less able to follow a conversation in a busy room. In the current study, participants with high levels of noise exposure were more likely to report experiencing hyperacusis - an overly heightened sensitivity to everyday sounds - which could also be a sign of hearing damage.
This is especially important for musicians who will probably experience high levels of noise exposure throughout their careers whereas levels of noise exposure may begin to level-off for non-musicians as they tend to go clubbing less often as they get older. Indeed, hearing damage is a well-known problem for career musicians, with a growing list of high-profile performers who suffer from hearing problems.
But noise-induced hearing problems can be prevented. The best way is to avoid noisy situations altogether. We can also try to limit the amount of exposure we have by taking regular breaks, moving away from the sound source, or trying to reduce the volume at its source. However, it isn't always possible to reduce the volume in musical settings.
Another problem is that people also enjoy the feeling of loud sounds as they vibrate through the body. This activates the pleasure centres of the brain and is one of the many reasons why clubbing and loud music is such an important part of youth culture. It may also be one reason people don't want to take protective measures.
But without protective measures, damage is likely. Using earplugs may help dampen loud sounds and block them from entering the ears. The best type of earplugs to use are those designed for musicians, as they contain special filters that reduce the overall levels of sound entering the ear, but don't ruin the quality of the music.
Crucially, what our research reveals is that all young adults who engage in noisy recreational activities without using hearing protection are at risk of hearing damage. It's likely that without a change in our attitudes towards noise exposure and hearing protection, we will see many more people presenting with hearing problems later in life.

Samuel Couth, Research Associate, Hearing Science, University of Manchester
This article is republished from The Conversation under a Creative Commons license. Read the original article.
Study reveals high prevalence of 'hidden' illnesses in people with type 2 diabetes
(2 July 2020)

A University of Manchester study of tens of thousands of patients in England with type 2 diabetes has shown that 77% of them have at least one other physical or mental health condition.
Early signs of hearing damage found in young clubbers and gig-goers
(2 July 2020)

Hearing damage which isn't yet severe enough to be diagnosed as hearing loss is common in young adults who regularly attend loud music events, according to University of Manchester led research.
The mental health impact on ambulance staff of responding to suicide calls
(1 July 2020)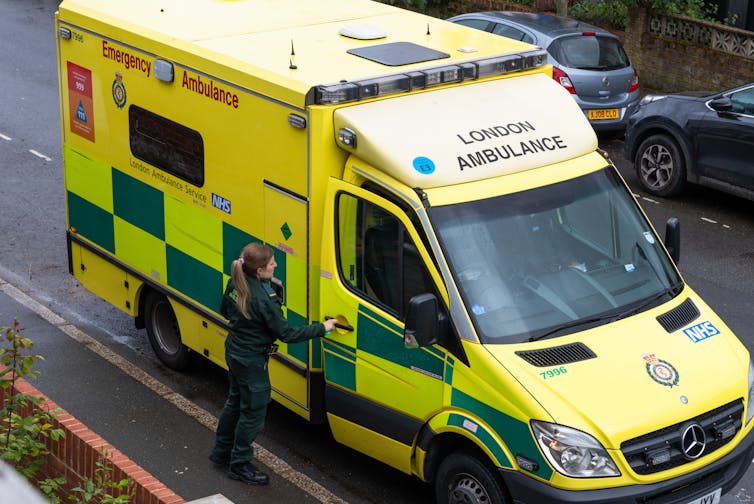 Ambulance staff are often the first to attend the site of many difficult scenes. Yau Ming Low/ Shutterstock
Being ambulance staff can be a high-stress job. They encounter many situations in their daily line of work that can have a lasting impact on their mental health. According to MIND, around nine in ten emergency services staff have experienced poor mental health at some point in their career. Another study estimated that around 22% of ambulance staff have post-traumatic stress disorder (PTSD).
Ambulance staff are often the first to attend the site of many difficult scenes, including deaths by suicide. We interviewed ambulance staff about the impact that responding to deaths by suicide has on their mental health. We found that not only did many feel ill-equipped to respond to these calls, these events also had a severe impact on their mental health.
Lasting impact
We carried out interviews with nine ambulance staff. They had all lost at least one colleague to suicide, and said that responding to suicide was a common part of their job. They described often being the first professionals at the scene of a suicide or attempted suicide, and how they undertook varied – and often conflicting – roles.
This often involved negotiating with people in crisis, informing families and friends of the death of a loved one, dealing with the intense emotional reactions of bereaved people, and protecting the site and the body of the deceased until police arrive to investigate the scene of the death.
Participants reported intense memories of these events even if the suicide was some time ago. One participant told us:
I wouldn't believe anybody […] if they said that it didn't affect them because it always affects you… I'll go to bed and I'll dream about it and I'll have strange dreams and I'll think about it… [suicide] affects you mentally in some other way whether you think that you're over it or not.
All ambulance staff interviewed also said that the impact of attending a suicide did not seem to be recognised by their managers and they had received no guidance about how to cope.
Many said they felt pressure to continue working, because stress and trauma are "what the job's all about". Others felt there was a stigma in asking for help. Ambulance staff also told us there was little guidance on how to respond to suicides, or how to care for staff who may have been affected.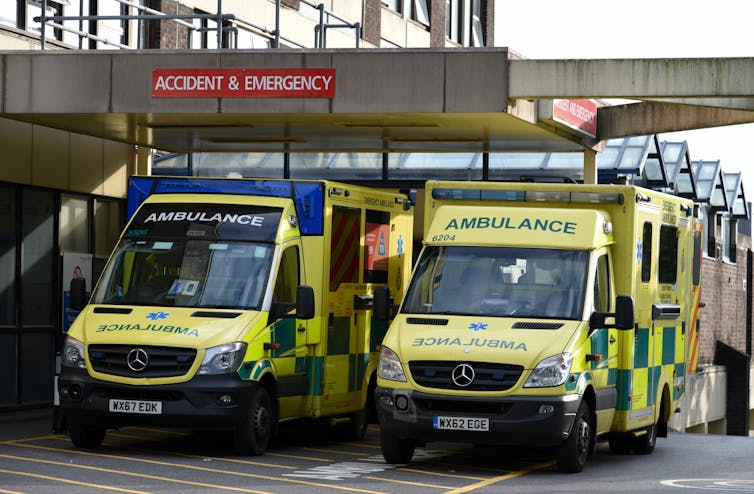 Many ambulance staff felt there was a stigma in asking for help. Ajit Wick/ Shutterstock
Research shows the job puts a heavy toll on ambulance staff, with mental health issues widespread. One US study found that 14% of respondents reported symptoms of depression, 28% had symptoms of anxiety, and 34% appeared to be high risk for suicide. Another study found that suicidal thinking was higher in emergency services personnel than other professionals. Paramedics also experience the highest levels of PTSD compared to other emergency service personnel. But our exploratory study is the first to examine the reasons why these mental health issues might be prevalent in this group.
Wider issue
The participants in our study also reported they had no training in how to respond to suicides, or how to support people at the scene who were bereaved by suicide. Their lack of training made them feel helpless, they said, especially given that these calls are a common part of the job.
This lack of training isn't a unique issue among healthcare professionals of all kinds, who are often faced with situations they aren't prepared or trained for. One of our study's authors previously conducted interviews with GPs to find out what challenges they faced when dealing with parents bereaved by the suicide of adult children. The study found that many GPs also felt they hadn't received sufficient training, and don't have enough support in their practices to deal with this incredibly difficult part of their job.
As a result of our work, training has been developed for health and social care professionals about how to respond to people bereaved by suicide. This training is the first of its kind internationally, and involves increasing knowledge, skills and confidence in responding to the bereaved at the scene of deaths by suicide.
This training is also available for ambulance staff. But our study showed that ambulance staff have different emotional, practical and training needs compared to GPs and other mental health professionals. Part of this is because ambulance staff tend to be the first professional on site, which means they are exposed to both the scene of the suicide and the bereaved families. The current training programme gives training on responding to the bereaved family, but doesn't currently focus on issues around trauma, managing the incident or balancing conflicting roles during a call.
There is still a need for better awareness by the general public of how to talk about suicide and how to help those struggling to help prevent these unnecessary deaths. Opening a dialogue about suicide and the impact that it can have may help reduce stigma in the future and allow those who most need help to be able to receive it.
---
If you have seriously harmed yourself, or you don't feel that you can keep yourself safe right now seek immediate help by calling 999.
If you are experiencing suicidal thoughts and need support, you can also call your GP, NHS 111 or Direct, or a free helpline such as Samaritans (116 123), CALM, or Papyrus (0800 068 4141).

Carolyn Chew-Graham, Professor of General Practice Research, Director of Clinical Academic Training, Keele University; Pauline Nelson, Research fellow, University of Manchester, and Sharon Mcdonnell, Honorary research fellow, University of Manchester
This article is republished from The Conversation under a Creative Commons license. Read the original article.
Challenges faced by ambulance staff responding to deaths by suicide revealed
(25 June 2020)

Ambulance workers who took part in a University of Manchester led study have told of the complex challenges they face in responding to suicide without adequate training and support..
Genetics research produces clinical trial for 'Childhood Alzheimer's'
(24 June 2020)

An arthritis drug is to be trialed as a treatment for children with a fatal metabolic disorder which causes neurological deterioration thanks to University of Manchester researchers.
Manchester researchers lead programme to assess instant testing for COVID-19
(24 June 2020)

Researchers from Manchester University NHS Foundation Trust (MFT) and The University of Manchester (UoM) are to assess the effectiveness of tests that may give doctors COVID-19 results in minutes rather than days.
After lockdown: what you can expect when you go to the dentist
(23 June 2020)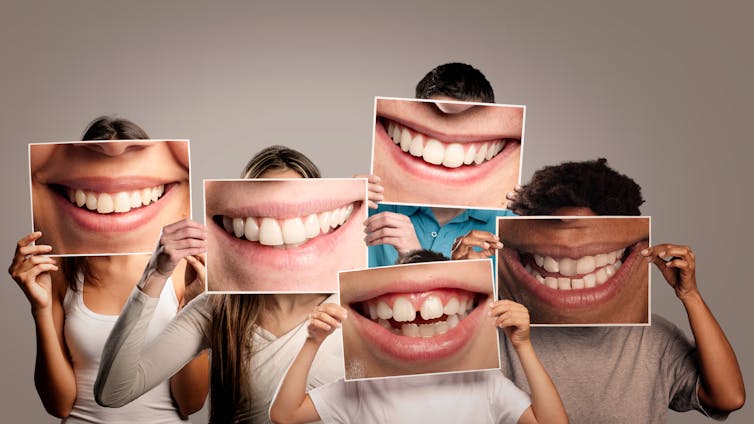 Since COVID-19 was declared a global pandemic in March 2020, it has caused unprecedented disruption to our everyday lives, not least to our health services. While hospitals braced themselves for an influx of COVID-19 patients, other areas of healthcare were severely affected. Suddenly, for example, going to the dentist was no longer an option.
Dental practices in the UK and across the world were forced to stop all non-emergency face-to-face dentistry to reduce the potential risk of virus transmission. Now, as governments worldwide begin to ease restrictions, the dental profession is planning a safe return for the delivery of care. But the care you receive and the dental practice you visit is likely to be different to what you were used to before COVID-19.
To explore the changes implemented in dental practices internationally, a group of researchers and clinicians from a range of UK institutions, led by Craig Ramsay at the University of Aberdeen and Jan Clarkson at the University of Manchester, conducted a rapid review of the international dental guidance. The group's overall aim was to produce a document that would facilitate decision-making and support policy planners in producing their own national guidance for the resumption of dental care services.
This review offers a summary of 17 guidance documents from 16 countries such as the US, Canada, Australia, New Zealand, India and several European countries that reported on the re-structuring and re-opening of dental services.
Why dental practices are different
There have been numerous changes introduced to dental practices re-opening following easing of the COVID-19 lockdown. This is due to a suggested potential risk of virus transmission from aerosol-generating procedures (AGPs) – common procedures you may have at the dentist, such as ultrasonic scaling or the use of the dental drill for treatments such as fillings.
The aerosol generated from these procedures can suspend in the air and travel up to 1.5m from the source. It is therefore essential only patients who show no signs or symptoms of COVID-19 attend their dentist.
Another big consideration in dental practices is the high daily volume of patients seen in a relatively confined physical space. Dentists also work in very close proximity to their patients, both factors which further increase the potential risk of virus transmission. With this in mind, several changes have been introduced to dental practices to ensure the safety of patients and staff.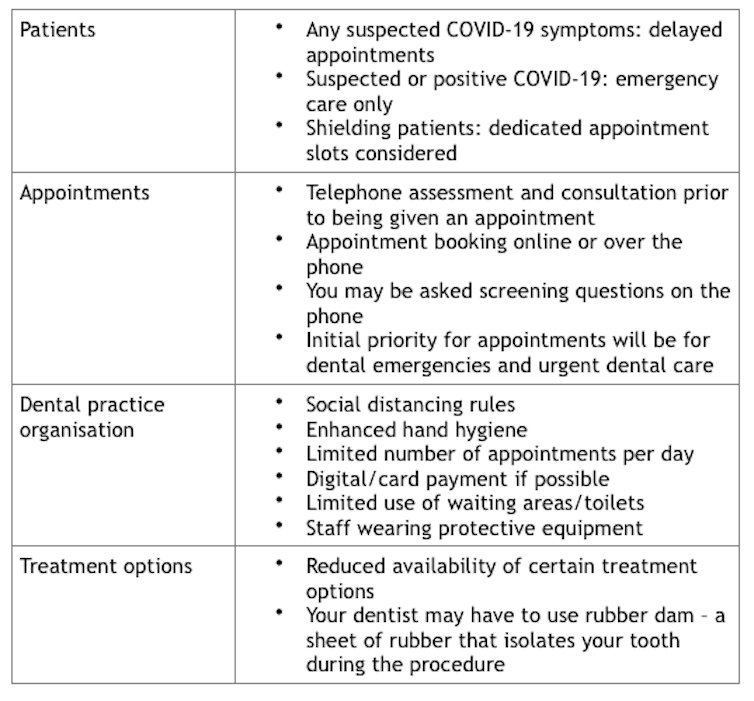 What treatments can I have?
The treatments available will depend on your dentist and location, but the table below illustrates treatments that are more likely to be available and those that are deemed too risky for the moment. Any treatment option should be discussed thoroughly with your dentist.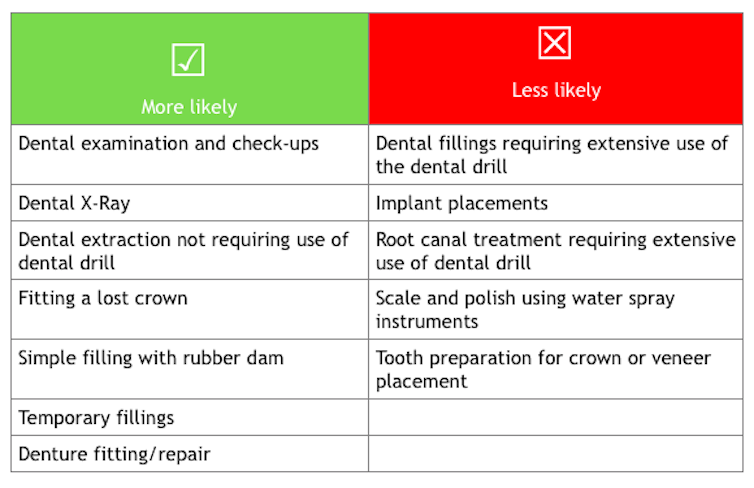 Some dental practices such as those set up as dedicated urgent dental care centres may conduct higher risk procedures such as AGPs, but there will be strict rules for selecting which patients and when such procedures are suitable.
What's next?
Many countries have now resumed dental services, implementing new guidelines designed to ensure patients are treated safely while meeting their individual dental needs. This rapid review published by Cochrane Oral Health, has been used by all four nations in the UK to produce several guidance documents for dental practices.
Its pragmatic and steady scientific approach will help ensure the gradual and safe resumption of dental services. And of course when further evidence emerges, a return to near "normal" dental care will be once again possible.

Manas Dave, Honorary Lecturer in Dentistry, University of Manchester; Beatriz Goulao, Research Fellow Statistics, University of Aberdeen, and Gavin J Wilson, Honorary Clinical Lecturer in Oral Surgery / Specialty Trainee in Oral Surgery, University of Leeds
This article is republished from The Conversation under a Creative Commons license. Read the original article.
This 3D printed 'bone brick' could transform how we treat bomb injuries – inside story
(18 June 2020)

A newly developed 3D printed treatment is helping to give medics and victims a game-changing alternative to catastrophic limb amputation.
COVID-19 study good news for rheumatic disease patients on immunosuppressants
(15 June 2020)

A European League Against Rheumatism (EULAR) database containing information on the effects of COVID-19 on patients with rheumatic and musculoskeletal diseases has given some reassurance to patients taking immunosuppressants.
Coronavirus: why we're investigating the long-term impact on hearing
(12 June 2020)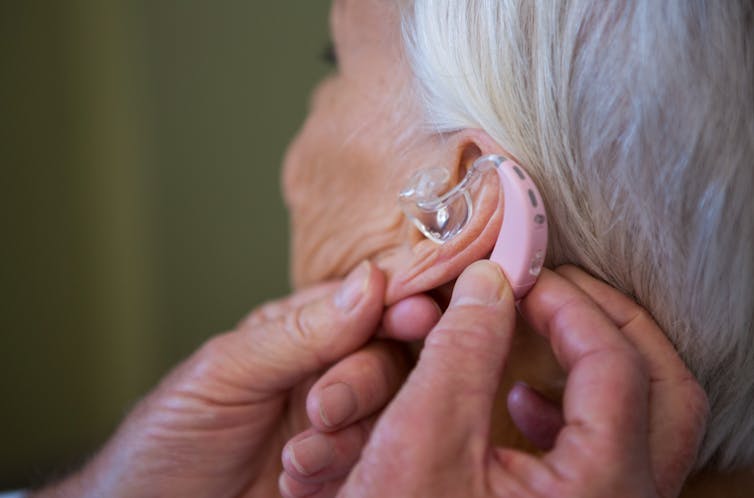 wavebreakmedia/Shutterstock
While the pace of research on the novel coronavirus has been impressively rapid, there remains a lot we still don't know about the wily pathogen. One of those unknowns is the potential long-term health implications for people who have had the disease.
There has been an avalanche of research on the virus, but the immediate priority has been to report on epidemiology, diagnosis, treatment, vaccines and antibody tests. However, there is already growing evidence that COVID-19 is not a simple lung infection. Why, for example, is asthma not a major risk factor for COVID-19 when it is a major risk factor for influenza?
There may well be long-term health consequences for a variety of organ systems that extend beyond the respiratory system, including the cardiovascular, immune and nervous systems. And there may be implications for health disciplines that are seemingly unrelated to COVID-19. For example, there are reports of headaches, blood clots, digestive problems and the chilblain appearance of "COVID toe" .
It is well known that viruses such as measles, mumps and meningitis can cause hearing loss. And coronaviruses can cause peripheral neuropathy, damage to the nerves that carry information to and from the brain. It is possible, in theory, that COVID-19 could cause auditory neuropathy, a hearing disorder where the cochlea is functioning but transmission along the auditory nerve to the brain is impaired. People with auditory neuropathy have difficulty hearing when there is background noise, such as in a pub.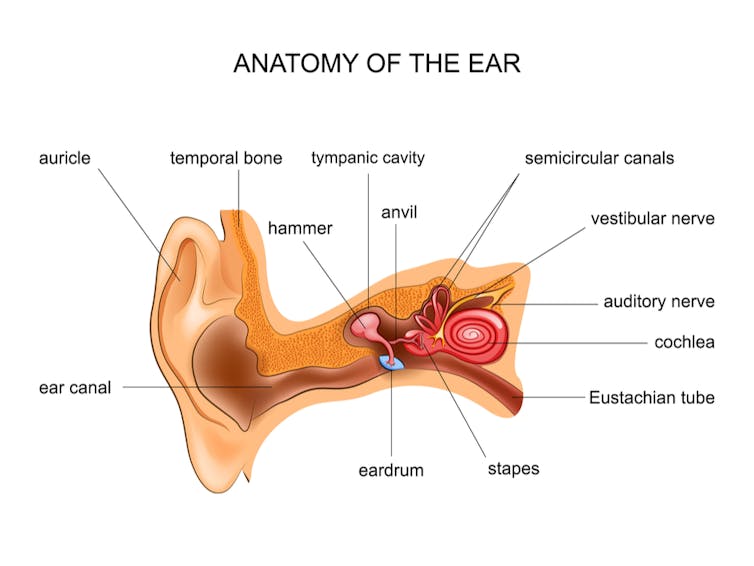 Anatomy of the ear, showing the cochlear and the auditory nerve that carries the sound signal to the brain. Artemida-psy/Shutterstock
Auditory neuropathy has been linked with Guillain-Barré syndrome, an acute immune disease that affects central and peripheral nerves. Importantly, COVID-19 is also associated with Guillain-Barré syndrome.
Low-quality evidence, but we need to be ready
There are unsubstantiated and anecdotal cases of COVID-19 and hearing loss reported in national newspapers. But my colleagues and I wanted to know if there was any more robust evidence this, so we conducted a systematic review of the available evidence. Our review, published in the International Journal of Audiology, found reports of hearing loss and tinnitus, but there were only a small number of studies and the quality of evidence was low.
It is important not to diagnose hearing loss where it does not exist, or where it is coincidental given the high rates of COVID-19 in the population. On the other hand, the findings of our review might simply reflect the start of our understanding of this emergent health condition. We need to be prepared to act.
A physician friend of mine working in Manchester told me they have surveyed COVID-19 patients after discharge from hospital and, so far, three out of 25 have reported problems with their hearing. Until the data have been published in a peer-reviewed journal we need to treat it cautiously, but it does provide a possible early indication of what might be to come.
Because of the need to provide timely evidence for decision-makers on this urgent and emergent health issue, we are planning to repeat our review of COVID-19 and hearing loss at regular intervals over the coming year. It is likely that other health disciplines will follow suit. Health conditions may emerge over time that have clear clinical relevance. Following up with COVID-19 patients will probably teach us a lot about the long-term consequences of this destructive disease.

Kevin Munro, Ewing Professor of Audiology, University of Manchester
This article is republished from The Conversation under a Creative Commons license. Read the original article.
Coronavirus: how T cells are involved and what it might mean for vaccine development
(11 June 2020)

Developing a vaccine is difficult at the best of times, but rarely have we been in a situation where basic knowledge about a virus has to be acquired so directly alongside the race to eradicate it. To understand how difficult this task is, we must appreciate the complexity of how our immune system responds to an infection.
The part of the immune response that can target germs precisely and provide long-term protection is called the adaptive immune response. Two types of white blood cell are important in this: T cells and B cells. These cells work together to orchestrate a targeted immune response. But the way they recognise and deal with germs is different.
Both T cells and B cells have an important receptor molecule on their surface, not so imaginatively called the T cell receptor and the B cell receptor. B cell receptors lock onto unique structural components of a germ, or an infected cell, directly. T cells, on the other hand, need other immune cells to chew up and present parts of the germ in small fragments, which can then be scrutinised.
So for any given germ, T cells and B cells see it differently. They also respond in different ways. Even T cells don't just do one thing. Some – the cytotoxic T cells – attack infected cells directly, while others – the T helper cells – support immune responses by helping B cells produce antibodies.
All this complexity serves to attack different germs in different ways and helps prevent unintended damage to our body's healthy cells and tissues, as it provides multi-step checks before an immune response is fully activated.
Getting T cells and B cells to respond to a germ takes time – usually several days following the initial infection. Once T and B cells have been sent to deal with a germ, the immune response subsides and long-lived memory versions of T cells and B cells are retained so that the appropriate response can be mounted much faster if the same germ is encountered again.
Vaccines try to mimic this natural process by provoking the development of long-lived memory T cells and B cells, without triggering the symptoms of a real infection. It's not the case, though, that each type of vaccine stimulates a similar immune response. There are many types of vaccine and each will trigger a cascade of events that stimulate the immune system in a particular way.
Most vaccines will target B cells and the types of T cells that support antibody production. Yet for some infections, the antibody response may not be enough. In such cases, vaccines can also be developed to promote cytotoxic T cell activity, or perhaps a combination of both antibody and cytotoxic T cell immune responses.
Understanding the type of immune response that works best against a particular infection is important for vaccine design. And we are still learning about our adaptive immune response to the novel coronavirus.
Looking beyond spike proteins
The virus can be pictured as a small spiky ball that encapsulates genetic material. Many vaccines currently being tested aim to create an immune reaction against the protein molecules that make up the outer spikes. The spikes are critical for how the virus gets into human cells, so antibodies that lock onto those structures might stop the virus from entering cells. But the evidence is mounting that targeting other parts of the virus might also be useful.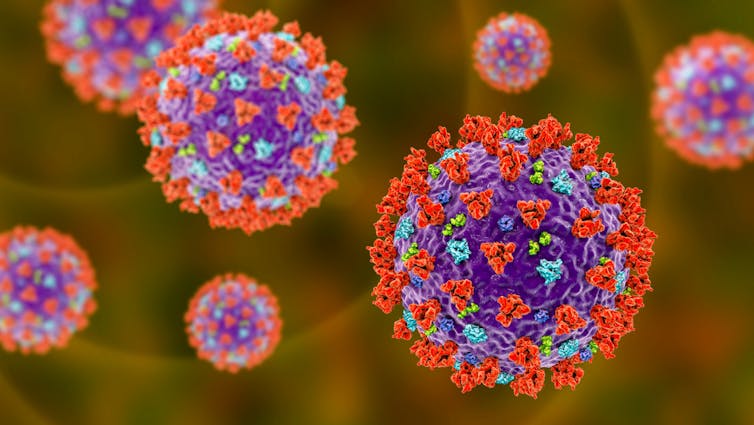 A coronavirus with its telltale spike proteins jutting out from the surface. Kateryna Kon/Shutterstock
A recent study – which has yet to be peer-reviewed – assessed T cell memory responses in patients who had recovered from mild and severe COVID-19. Patients who had severe symptoms showed a stronger and more varied T cell response. Their T cells reacted to the virus's spikes, but also to internal components of the virus – which have cumbersome names such as "receptor binding domains" and "nucleoproteins".
In detail, cytotoxic T cells that could attack virus-infected cells directly seemed to target internal parts of the virus, whereas T helper cells, which support antibody production, reacted to viral surface molecules.
Having an immune response capable of detecting different aspects of a virus might make it harder for the virus to escape being detected. This is important to factor into the design of vaccines: maybe we will need cytotoxic T cells and B cells to target different parts of the virus. Indeed, a study in macaques showed that a vaccine candidate targeting only the viral spike protein induced good, but not complete, protection.
Vaccines that do not induce full immunity are still important, of course, because they can lessen the severity or duration of infection. This is why designing vaccines is a complex process that requires a good understanding of immune responses.
We are still learning about COVID-19 and questions remain as to whether complete protection against it is even possible.
Issues still to be tackled
Another area of debate is whether some protection can arise from being infected with another coronavirus. There is some similarity between the version of coronavirus causing the current pandemic and others that cause a mild cold.
Some studies show a cross-reactivity, but others show none. Differences in these results may be down to how immune responses were analysed, or variations between people who could have had different prior exposures. Either way, such conflicting observations highlight the complexities involved.
Concerns have also been raised about the possibility of vaccines eliciting a response that could, at least in principle, produce antibodies that help the virus get into cells – a phenomenon known as antibody dependent enhancement.
The pressure to develop a vaccine is huge. The rush must not override the need for safety. There are other issues we must also tackle – not least, the manufacturing and fair distribution of anything that works. But right now, understanding the human immune response to this virus is our best hope and our greatest challenge.

Sheena Cruickshank, Professor in Biomedical Sciences, University of Manchester and Daniel M Davis, Professor of Immunology, University of Manchester
This article is republished from The Conversation under a Creative Commons license. Read the original article.
20% of people with hearing aids do not use them
(10 June 2020)

A study led by University of Manchester researchers has revealed that around 20% of people who have been issued with hearing aids do not use them.
Human eggs prefer some men's sperm over others, research shows
(10 June 2020)

Human eggs use chemical signals to attract sperm. New research from Stockholm University, Manchester University NHS Foundation Trust and The University of Manchester shows that eggs use these chemical signals to "choose" sperm. Different women's eggs attract different men's sperm – and not necessarily their partners..
Diabetes diagnoses could result in loss of 6 million life years
(9 June 2020)

The higher mortality associated with poorly controlled type 1 and type 2 diabetes could produce a loss of 6 million life years in the UK, according to a study by Manchester data scientists.
Health services should learn long-term lessons of earlier coronavirus outbreaks
(9 June 2020)

Patients recovering from COVID-19 could suffer significant long-term effects, according to research into the experiences of people hospitalised by previous coronavirus outbreaks.
GP lecturer is one-man care package service for frontline staff
(8 June 2020)

A GP and part-time tutor at The University of Manchester has delivered over 450 care packages to staff working in the public services who have been living in hotels during the COVID-19 Lockdown.
Miracle cures and fast-track approval threatens medical advances, say scientists
(4 June 2020)

A report led by a University of Manchester scientist for the European Academies of Science (EASAC) and Medicine (FEAM) has called upon European lawmakers to protect regenerative medicine from false claims
New tool computes risk of getting COVID-19
(3 June 2020)

More than 150 experts from 35 countries have developed an online tool that allows anyone to calculate their risk of contracting and spreading the virus that causes COVID-19.
Women 4 times more likely to develop Lupus after stillbirth
(29 May 2020)

Women who have gone through the trauma of having a stillbirth are 4 times more likely to develop Lupus than women with an uncomplicated livebirth, according to a University of Manchester study.
Potential targets for COVID-19 vaccine found
(28 May 2020)

Scientists from the University of Manchester have identified parts of the SARS-CoV-2 strain of coronavirus that activate an immune response and which could act as targets for vaccine development.
Psoriasis is unequally distributed across the globe
(28 May 2020)

An estimated 60 million people worldwide have the chronic skin condition, psoriasis, according to the latest results of the Global Psoriasis Atlas (GPA).
People's willingness to take part in protests unaffected by coronavirus, study finds
(28 May 2020)

New research by The University of Manchester has found that people are still willing to take part in protests in large numbers, despite the coronavirus crisis.
More than 500 scientists in 18 countries to map COVID-19 effects and treatments in patients' blood
(27 May 2020)

A new coalition of more than 500 scientists from around the world has been created to share data on COVID-19 gleaned from the use of mass spectrometry techniques which examine people's blood and other biomarkers.
Public torn over COVID-19 contact tracing apps, study shows
(27 May 2020)

Early results from a study by researchers at Swansea University and The University of Manchester shows people are torn over whether they will use the COVID-19 contact tracing smartphone app planned for release in the UK.
Weight and blood pressure greater in young people who develop type 2 diabetes
(26 May 2020)

Weight, blood pressure and blood fat elevations are greater in young people who develop type 2 diabetes according to scientists at the Universities of Glasgow and Manchester.